AMENDOS – THE EXPERTS FOR
IT VENDOR MANAGEMENT
We enable organizations to achieve their sourcing goals and to manage internal and external service providers in such a way that all parties involved provide IT services that fit to customer needs:
We train your employees in all aspects of IT vendor management.
We develop efficient solutions for your IT vendor management and your interaction with service providers.
We support you in implementing solutions in projects and in leading the cooperation with service providers to success. Therefore, we take over the project management as well as expert roles.
In order to obtain the right services from the right service providers, we accompany your outsourcing project and ensure that later on everything works together seamlessly.
We work goal-oriented and have always the success of our customers in focus.
We always work out custom-fit, sustainable and economical solutions in close cooperation with our customers.
By combining commercial, organizational and technological expertise with constantly updated knowledge, we approach tasks holistically.
We develop not only concepts, but also take responsibility for implementation for our customers. We incorporate our implementation experience into subsequent conceptual designs. In this way, we ensure a high degree of practical relevance and efficiency of our solutions.
Jörg Bujotzek is shareholder and managing director of amendos gmbh. He founded the company in 2008. Before that, he was managing director respectively branch manager of several consulting companies with a focus on organization, project management and IT infrastructure for a number of years.
He has more than 25 years of professional experience in management consulting. He has led numerous national and international projects as a project manager in corporations, medium-sized companies and the public sector. He has extensive experience in setting up, restructuring and realigning IT organizations as well as in the procurement of information technology and services.
He says: "My passion is IT vendor management as an integral part of the digital future. I would like to accompany companies and public institutions in preparing today for the requirements of tomorrow."
In recent years, he has increasingly established himself as an expert in the field of IT vendor management. This was helped by the fact that he – together with one of his employees – wrote the book "IT-Providermanagement – Externe Provider optimal steuern" (published by Hanser-Verlag, 11/2017) Currently only in German available.
In order to meet amendos' own high consulting standards, our consultants have years of experience in our core services.
The amendos consultants consist of an interdisciplinary team of engineers, computer scientists and business economists. A majority has a university degree.
Each of our consultants sees themselves as part of a team, each helping the others wherever necessary. In this way, we ensure that knowledge is accessible to all and that everyone can develop further. This attitude is also lived out in project teams with our customers: we strive to share our knowledge with our customers. Our team is highly motivated to be able to contribute its expertise to each new and challenging customer project and to create suitable, practical solutions for the customer.
Through continuous training of our consultants, we always ensure the most up-to-date technical and methodological knowledge for our customers. Our employees are usually certified in the areas of project management (PMI, PRINCE2), test management (ISTQB) and IT service management (ITIL).
In the last few years, we have built up a network with competent partner companies. Cooperation with these partners enable us to access an extensive knowledge pool of experts in related fields at any time and thus create holistic solutions for our customers.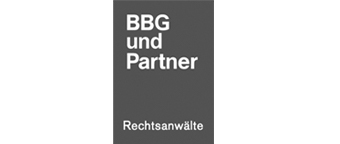 BBG und Partner
The law firm BBG und Partner – for public contracts, German public procurement law and review procedures – reinforces us in special situations in public tenders and request for proposal processes, where the support of lawyers is necessary or requested by our clients. In addition, we jointly offer seminars for the public sector in Germany.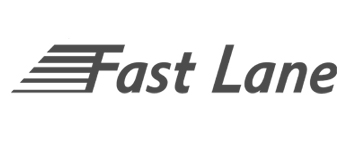 Fast Lane Institute for Knowledge Transfer GmbH
With Fastlane, one of the leading training and seminar providers in Germany, we have a cooperation regarding the provision of seminars.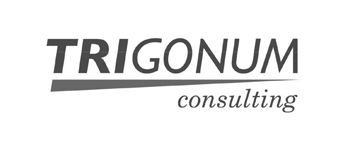 TRIGONUM

The consulting company TRIGONUM GmbH, with its focus on information security, data protection, project management and MS SharePoint development, strengthens us in customer projects where special requirements are made regarding IT security or O365-based applications are to be realized.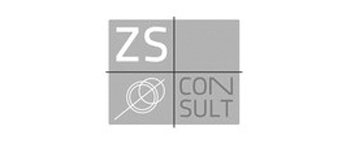 ZS Consult

The consulting company ZS Consult GmbH focuses on accompanying change processes in companies and on personnel development. We cooperate with ZS Consult in projects where "soft skills" are the key to success. Examples are team building, conflict management and culture development. Together we offer specialized seminars.